TOTAL INTERIOR DETAILER & CLEANER
Clean & protect interior surfaces
Restores a natural, "like new" appearance
Safe on touchscreens & displays
Adds extra UV protection & long-lasting finish
No greasy residue or chemical odor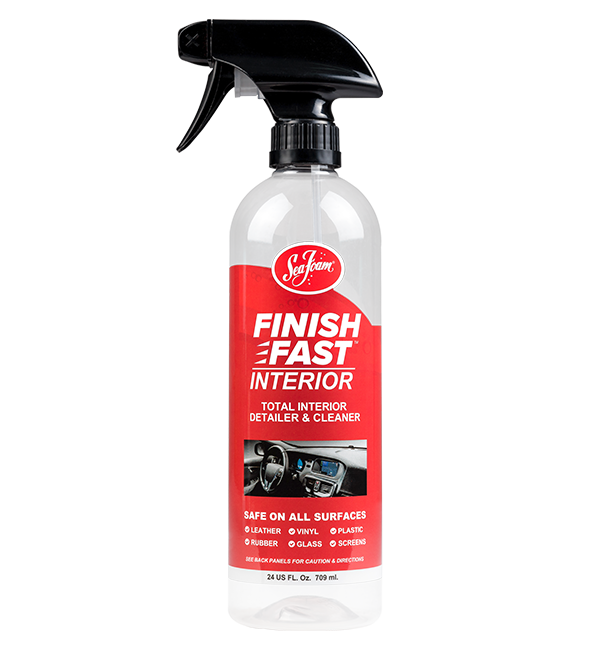 Sea Foam Finish Fast Interior Detailer

Clean &
Natural

Clean &
Natural
Restores your interior's natural, "like new" appearance.
No greasy residue or chemical smell.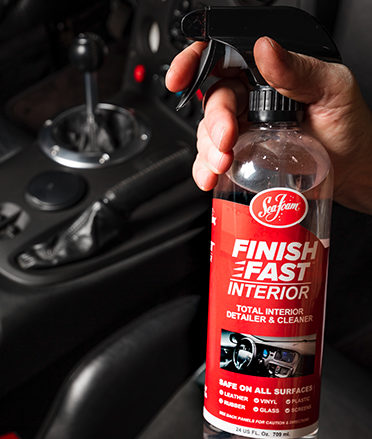 Safe &
Easy To Use

Safe &
Easy To Use
Clean & revitalize leather surfaces, vinyl, interior trim, & dash surfaces.
Safe & effective on touchscreens & displays!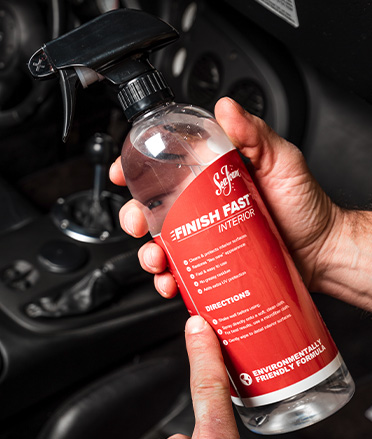 Extra
Protection

Extra
Protection
Helps protect your vehicle's interior surfaces from premature wear or color damage caused by ultraviolet light (UV).
Just spray and wipe away for long- lasting protection!