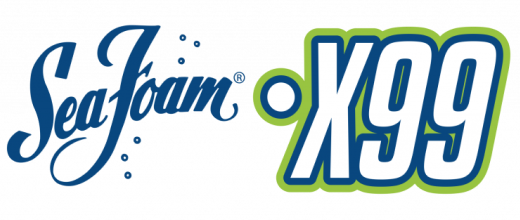 COMPLETE AUTO & RV INTERIOR SANITIZER
Eliminates 99.9% of viruses and bacteria on vehicle interiors
Specially formulated to disinfect and sanitize interior vehicle surfaces
Ideal for high touch surfaces
Use on dashboards, touch screens, upholstery, carpet, plastic, and vinyl
Removes tough vehicle odors caused by tobacco smoke, food, and pets
Inhibits and keeps mold and mildew from growing for up to 4 weeks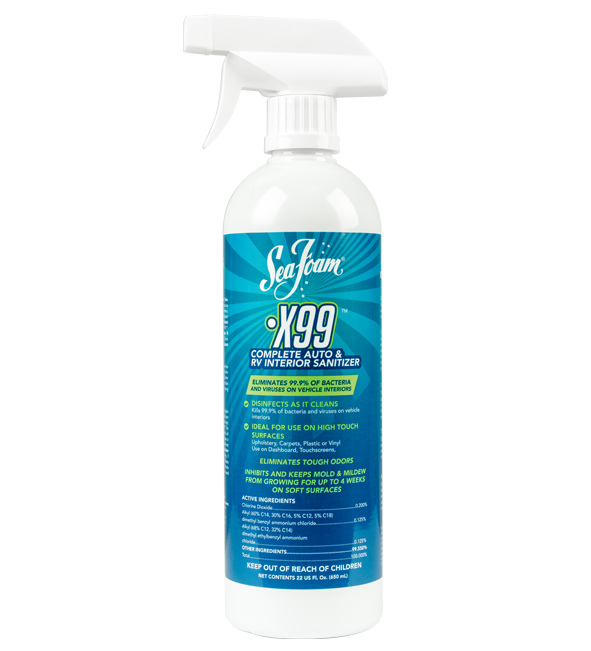 Sea Foam X99 Interior Sanitizer

Kills 99.9%
Of Viruses
& Bacteria

Kills 99.9%
Of Viruses
& Bacteria
TO DISINFECT INTERIOR VEHICLE SURFACES: Spray X99 on surface and wet thoroughly. Allow the surface to remain wet for 10 minutes to inactivate viruses and disinfect bacteria.
Gives vehicle surfaces a sX99 kills 99.9% of viruses and bacteria on vehicle interiors
Disinfects surface in 10 minute contact time
Safe and effective on all surfaces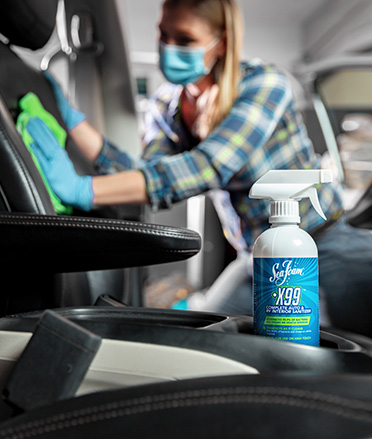 Eliminates
Tuff Odors

Eliminates
Tuff Odors
TO DEODORIZE: Simply spray or wipe on affected surface and let it air dry. X99 must come into contact with the cause of the odor to be effective. For pet and urine stains on carpet, blot urine as dry as possible, and then saturate the stain with X99 through carpet pad.
Removes odors at the source by oxidation – no masking
Eliminates odors caused by tobacco smoke, food, and pets
Simply spray and let dry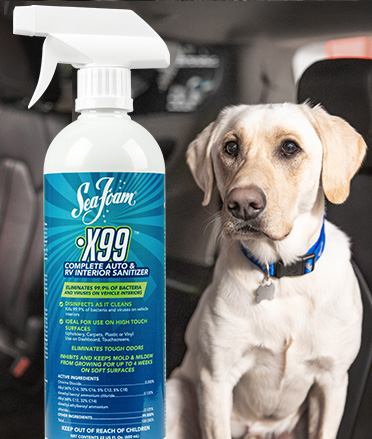 Inhibits Mold &
Mildew Growth

Inhibits Mold &
Mildew Growth
ON FABRIC: Clean away as much surface dirt, mold, or mildew as possible. Spray on enough X99 so the surface stays wet for 10 minutes and let air dry.
For mold and mildew on floors, walls, ceilings, and fabric
Keeps mold and mildew from growing for up to 4 weeks on soft surfaces